Create your gift box - completely individual, fast and online
With the online design tool from BUNTBOX there are no limits to your creativity! No matter if you want to have a cushion packaging printed, if you are looking for a packaging with logo or if you need another personalised box: We have many different boxes for you to design! You will get all kinds of tools and elements for your individual design, with which you can design your packaging according to your own ideas!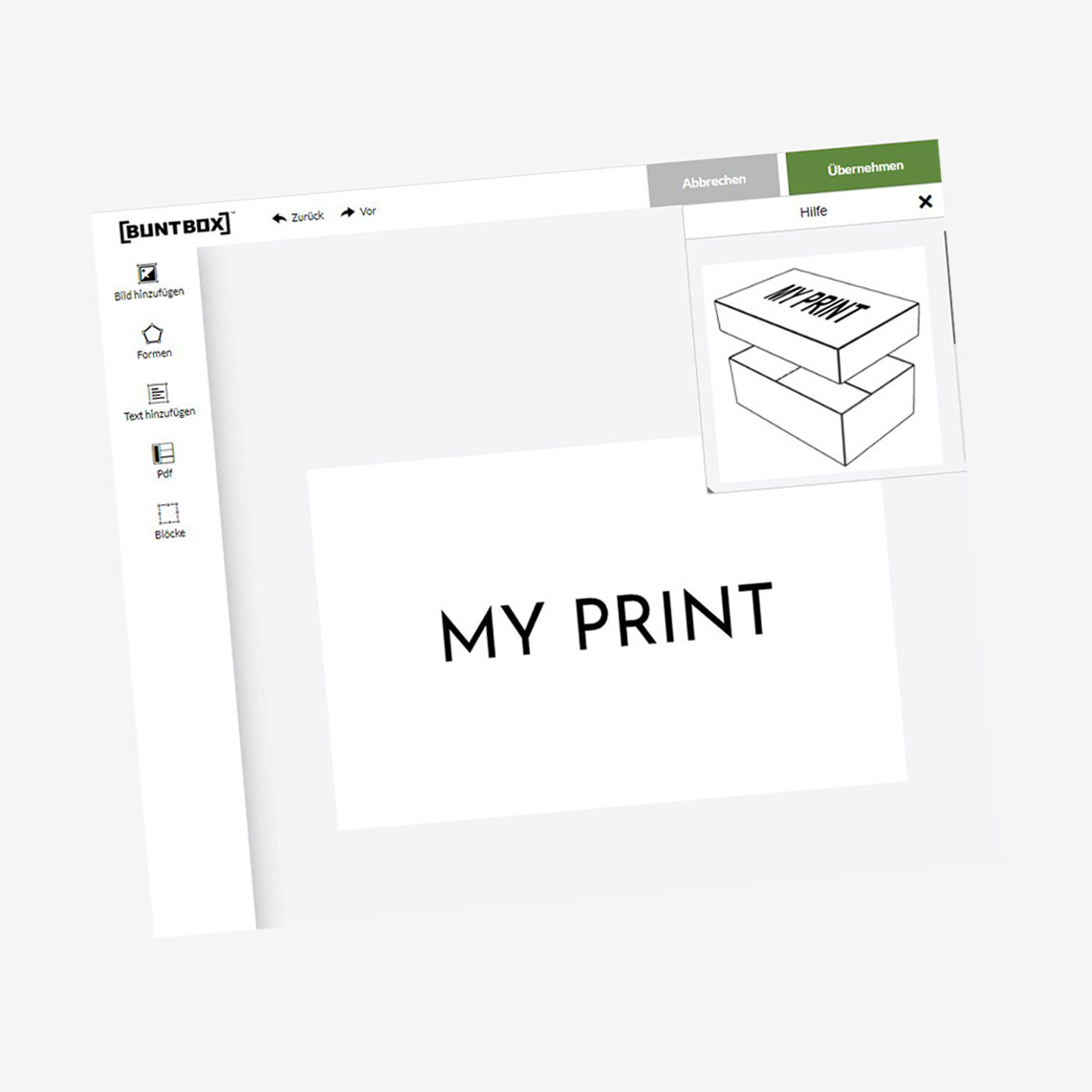 Let us print your packaging - with all design options and 3D view
Bring your ideas to life! With BUNTBOX you can have your boxes printed - suitable for every occasion and every occasion. We'll tell you how to do it now. First choose a shape and size for your gift box that suits you best. In the next step you can choose your favourite colour. Now you can start designing your gift box: With our online tool you can create your individual design, for which you have free shapes, images, graphics and backgrounds at your disposal. You can also upload your own images and motifs and simply drag and drop them into place. Would you like to use your own colours and graphics for your individual design? No problem! With our many formatting options, it's easy to put together your text and shapes and create the design of your choice.
View your gift box from all sides with our 3D view. This way you can watch your gift box slowly take shape until you have the finished product and you can also view and download your box as a preview image in PDF format.
The online design advantages for your box:
• Thanks to the 3D preview, you always have your box in view.
• Simply create and download a PDF preview image.
• Use your own images or get inspired by our photos
• Insert and format free graphics, shapes and text
• Choose from numerous backgrounds and ready-made designs
• Wide range of fonts to choose from
• Intuitive design with lots of creativity and fun!
How to design your box at BUNTBOX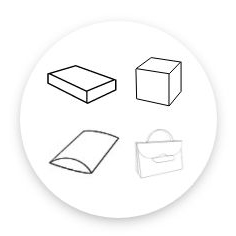 1. Choose your shape and size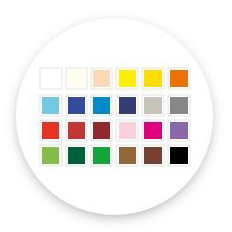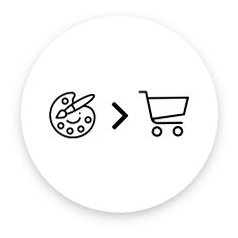 Choose the box you want to design
Print data check for a perfect print result
You want to have your gift box printed and be sure about the quality of your finished product? BUNTBOX guarantees you a reliable and high-quality print result. We check your print data with the utmost care and should something not be right with your data, we will inform you immediately.
Check your print data - the way to your creative gift packaging
For an optimal result, we check your data during the print data check for errors that could affect the print or further processing in the product quality. Furthermore, we look for errors in the design of your box. This may concern low-resolution images or the font used, for example.
BUNTBOX would like to support you in the production of your personal gift packaging. To make sure you get the gift box you want, we do everything we can to ensure the quality of your product.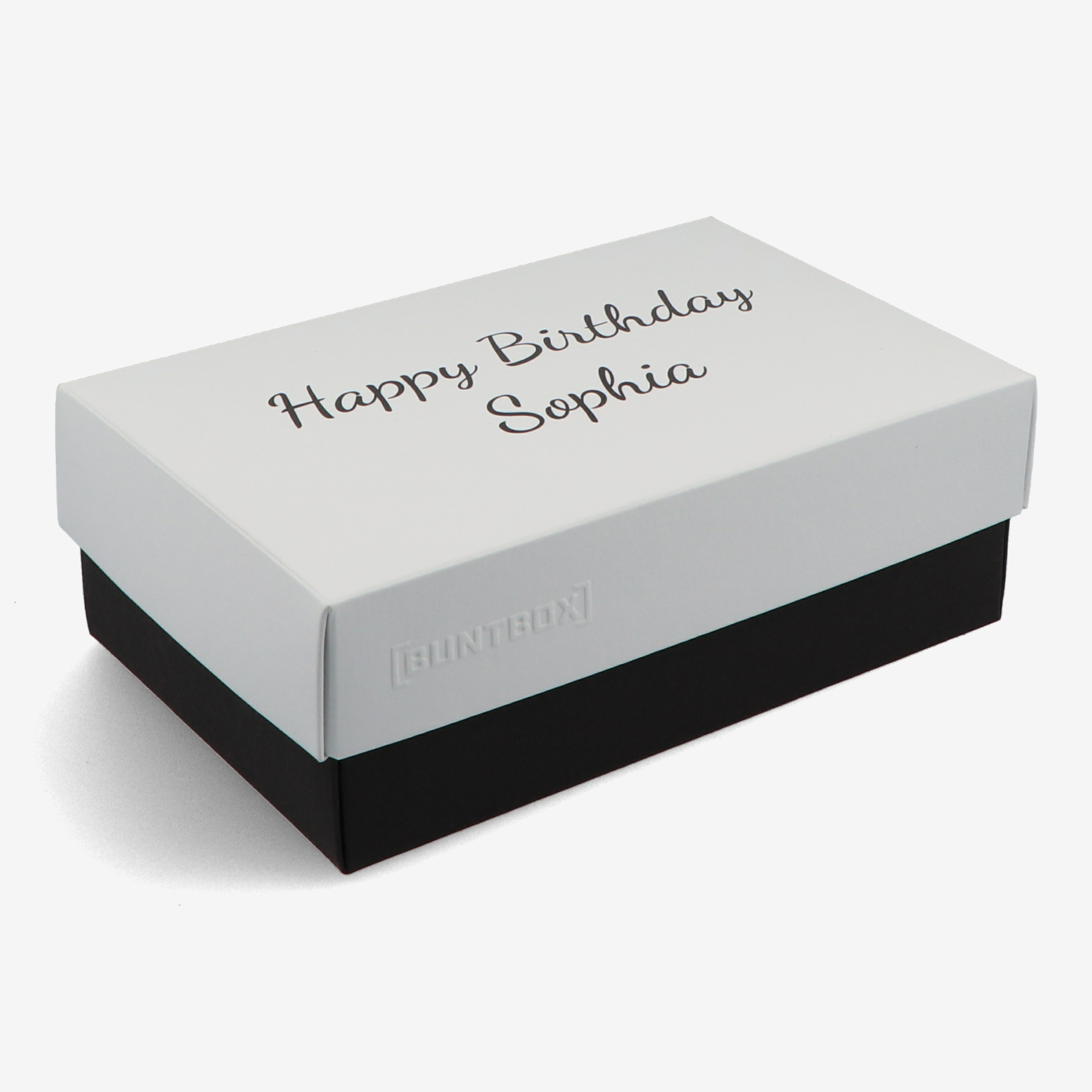 Designing boxes online is easy
Because giving presents is fun! You don't like wrapping your gifts in wrapping paper or gift wrap and would rather surprise your loved ones with a self-designed package? BUNTBOX has decorative gift boxes in many shapes, colours and sizes for you, which you can easily have printed online.
Easily create personalized I ♥ gift boxes
Print a gift box suitable for every occasion
BUNTBOX has a variety of boxes in different designs with matching print motifs included. Whether it's a wedding, Christmas, Easter or a birthday - if you're looking for the right gift box for the next celebration or party, BUNTBOX makes it easy for you to choose your favourite design to print on.
Bring your individual design to life - with our online design tool
Choose your favourite shape and size from ten different gift boxes. For example, you can have a paper carrier bag or a slip-on box printed. With our practical design tool with realistic 3D view, you can easily place any design online on the box shape of your choice and format it according to your ideas. Once you're happy with your design, simply click order and your personalised gift box will be delivered to your door. The delivery time is only 2-3 working days. BUNTBOX gift boxes are affordable, creative and always of the highest quality.
Gift boxes to design yourself