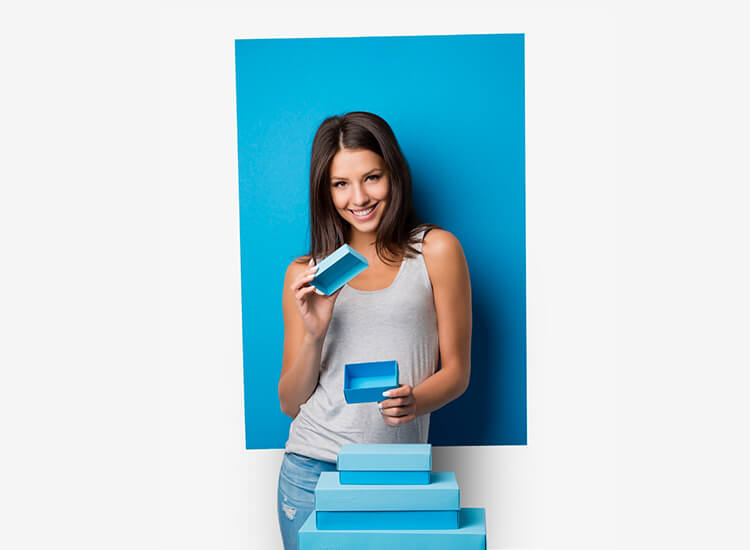 Customization of gift boxes
Our Buntbox team is also more than happy to assist you with any kind of personalizations. We will inform you about all the customization options available and offer you many ideas for your next gift box. Take a look at our range online and get inspired. Do you have any questions? Feel free to contact us, we will be happy to help you out.
Crayons Box for artists: new space for more creativity
Pencils are especially welcome for creative people who write and draw a lot. A crayon box already has a lot of visual weight and can later serve well as a storage box for the crayons. Artists love to sort their pencils according to different categories. This is where a pencil box comes in handy, because the pens can be sorted according to size, colour and many other criteria. At last there is order on the desk. You can bet that the recipient will be much more productive thanks to the new pencil box
The practical Büro pencil box: finally an end to futile searching
A beautiful pencil box can of course also be used for other purposes and for writing utensils such as pads, erasers, rulers and glue sticks. Pencil boxes are ideal for storing all the little useful items you need every day at the office or at home in an organised and handy way. Such a gift box for pens and stationery is a wonderful present and a convincing alternative to the 0815 gift idea of chocolate. If the gift box is particularly decorative, it will look great on the desk and arouse the curiosity of everyone who enters the room. It is very likely that colleagues and visitors will ask where this beautiful box came from. The box professionals from BUNTBOX know what is important!
Ballpoint pen boxes: Smart souvenirs for loved ones
Are you looking for a way to package ballpoint pens in a high-quality way as a small gift? Then simply upgrade them with a gift box biros and present your neighbour, your colleague or someone you just spontaneously wanted to please with the writing utensils and a great biros box from BUNTBOX. The recipient can use the BUNTBOX as a Büro pen box and enjoy it every day. The pencil box for desk & co. is guaranteed to arouse interest and you as the gift giver will collect plus points for your clever idea. Especially pleasant is the fact that the sentimental value of a simple biros increases with a fancy biros box, but your expenses remain low.
Pen box as a promotional gift
A pen box for desk and office is already practical in the private sector, but if you are an entrepreneur and want to send promotional gifts, a pen box is an unbeatable promotional idea. Everyone knows about ballpoint pens as a promotional gift, but who gives away cool coloured pencils? With an idea like this, you're way ahead of the game and might even win a place in the hearts of your customers. You can bet that such nice people will be happy to buy from you again. The high-quality and decorative pencil boxes from BUNTBOX have what it takes to be a promotional hit, that's how beautiful they are. We offer the boxes in many beautiful colours and sizes. With a matching logo or lettering, they become lasting promotional gifts that will be remembered for a long time.