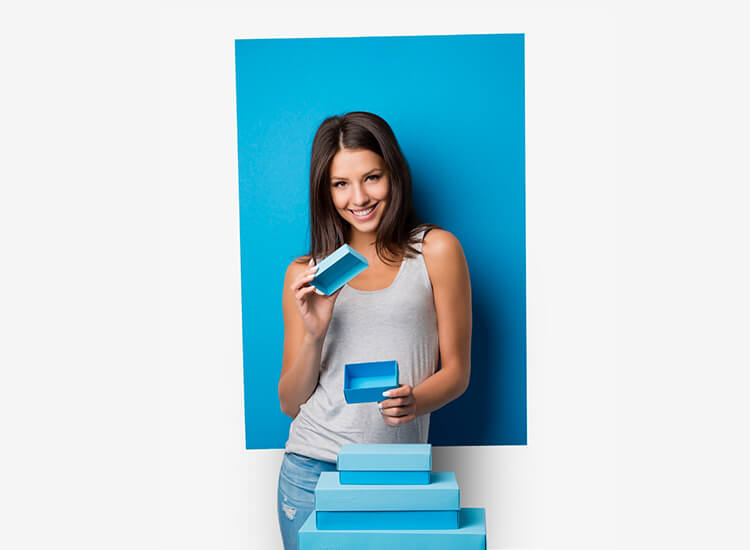 Customization of gift boxes
Our Buntbox team is also more than happy to assist you with any kind of personalizations. We will inform you about all the customization options available and offer you many ideas for your next gift box. Take a look at our range online and get inspired. Do you have any questions? Feel free to contact us, we will be happy to help you out.
The Bavarian gift box goes down well everywhere
Not only true Bavarians will be happy about the Oktoberfest Box, but also all other party friends will like it. You can present the gift box on all kinds of occasions and store lots of Bavarian gifts in it. We have the following gift ideas for you:
- Pretzels
- Beer
- Candies
- Gingerbread hearts
- Schnaps
- Mustard
- Horseradish
- Hearty delicacies
The selection of Bavarian gifts for Oktoberfest is huge. Even outside of Bavaria, these treats are very well received, as they represent a whole way of life. The Wiesn is not just a festival, the Wiesn is pure passion.
How should the Oktoberfest box be filled?
You can put lots of treats in the Bavarian gift box. It is always important that they are also connected with Bavaria. How about pretzels or the ever-popular sweet mustard? Bavarian sweets and gingerbread hearts with a personal message also go down well. Hearty delicacies include white sausage and lard. Obazda is also a Bavarian delicacy. Depending on the size of the Wiesn Box, you could put together an entire Oktoberfest meal. We have a suggestion for you: Tinned white sausage, sweet mustard, horseradish and pretzels. Add a Bavarian beer and a few traditional sweets for dessert. The Bavarian gift is ready and can be stored in the Oktoberfest box. The recipient will be delighted and can celebrate his or her own Oktoberfest at home.
The Wiesn Box with the unique design
When you order your Oktoberfest box, you also decide on the design. A blue base colour is the obvious choice for the Bavarian gift box. You can then upload a specific motif to be immortalised on the Wiesn box. A cool slogan will certainly also lead to success. The Oktoberfest Box is not only in demand in the private sector, but also in companies of all kinds. A good Bavarian beer should not be missing from the Oktoberfest box. The Oktoberfest is the largest folk festival in the world and is known around the globe. You can take advantage of this fame and create a sensation with your Oktoberfest gift.
This box is sustainable
If you want to pack a Bavarian gift in a box, then you should choose the Oktoberfest box from Buntbox. The box is made from recycled cardboard and is therefore particularly environmentally friendly. What's more, the Wiesn Box is so chic that it also makes an excellent storage box. The Bavarian Oktoberfest gift box is made in Germany, which also underlines its quality. Delivery times are short and the boxes are quickly ready for use. Beer has never been packaged more attractively. You should give the Wiesn Box a chance and make the Oktoberfest even better known. Friends, customers, business partners and employees will be thrilled by the idea. It's time to start swaying, because the Oktoberfest is mobile thanks to our box!