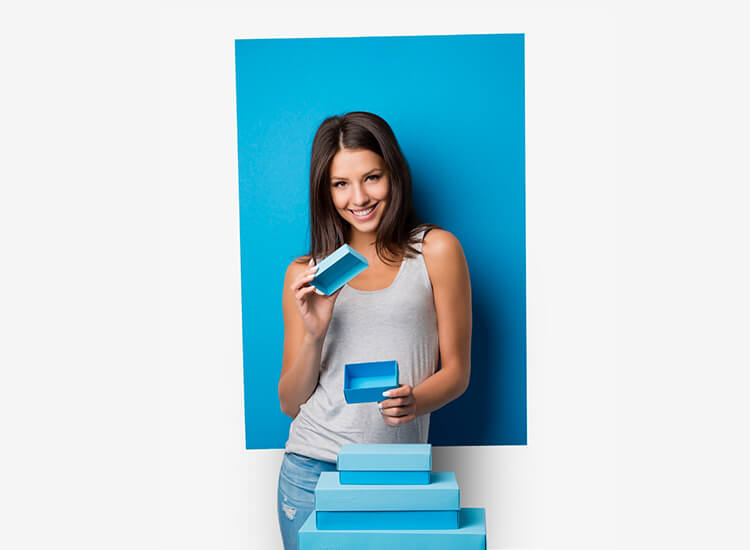 Customization of gift boxes
Our Buntbox team is also more than happy to assist you with any kind of personalizations. We will inform you about all the customization options available and offer you many ideas for your next gift box. Take a look at our range online and get inspired. Do you have any questions? Feel free to contact us, we will be happy to help you out.
The perfect gift forü r the right leisure box
Don't know what to give? Free time is a broad term, in short it is the free time available for hobbies or recreation. You want to give someone a gift? Think carefully about what activities the recipient likes to do. Sports and fitness are among them, as well as gardening, cultural events, museum visits or excursions. Let yourself be inspired by our ideas.
Recreational items
are available in lots and lots.
Sport and fitness articles enjoy great popularity
The trend towards outdoor sports ranges from cycling, hiking, jogging and skiing to horse riding, tennis, golf and fishing. And of course football. How about the following leisure articles in the leisure box?
Helmet for cycling, skiing or horse riding
Gloves for cycling or skiing
Bottle
Headlamp for jogging
Hiking boots
Hiking boots
Hiking gloves
Hiking gloves
Hiking gloves
Hiking gloves
Hiking gloves
Hiking gloves
Hiking gloves; lle
Golf ball and glove
Golf rangefinder
Pocket knife for the angler
Smartwatch
Fitness bracelet
Enjoying the garden, cultural event or destination
Many people love their garden. How about little helpers to make gardening easier? Of course, vouchers are best suited for visits to concerts or museums. Your gift will look particularly impressive if you put the voucher in an appropriately printed leisure box, perhaps supplemented by a programme booklet. The same goes for an excursion destination, perhaps combine an entrance ticket with a train ticket.
Reading fodder for gardening enthusiasts
Seed sets
Decorative rain gauge
Harvest basket
Gardening scissors
Gardening tools
Weave gifts in a leisure box stand out
Companies like to give away promotional gifts to their customers, among other things leisure items are popular. In a matching leisure box, these gifts look particularly classy. With a name and company logo, they catch the eye and stand out from the competition. Since customers have different hobbies, it is difficult to choose the right gift. Here are a few tips for the contents of your leisure box. You're bound to get it right with football fan or BBQ items:
BBQ bag with a Germany football look
Whistle for the stadium
Wooden ratchet in Germany colours
Bag in Germany design
Germany flag for the car
Germany fan bag for the car
Germany fan bag for the stadium
Germany fan bag for the car
Germany fan bag for the car
Germany fan bag for the car
Germany fan bag for the car
Germany fan bag for the car;
Germany flag for the car
Grill set in a suitcase
Grill grill in football look
Mobile, foldable grill
Of course, all kinds of skill games or playing cards are also perfect promotional gifts. No matter what you choose, packed in a nice leisure box, your promotional gifts will be well received by your customers. And the gift box is ideal for use as a collection box. Your company will always be in the spotlight.