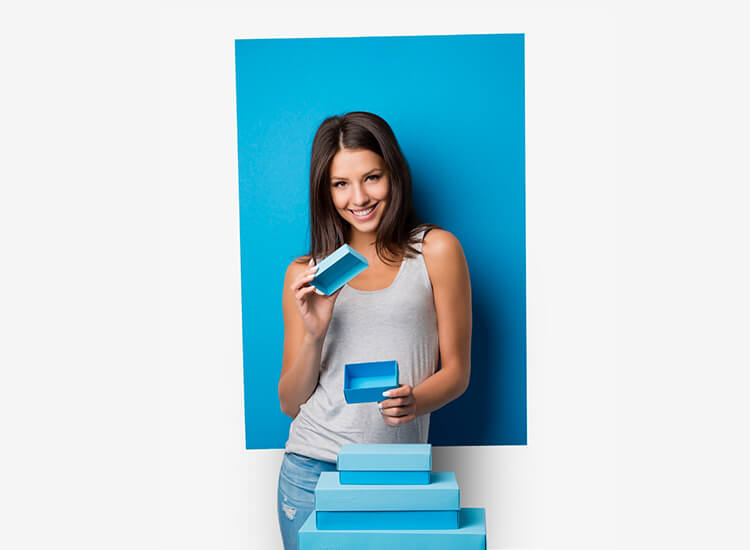 Customization of gift boxes
Our Buntbox team is also more than happy to assist you with any kind of personalizations. We will inform you about all the customization options available and offer you many ideas for your next gift box. Take a look at our range online and get inspired. Do you have any questions? Feel free to contact us, we will be happy to help you out.
Everybody wants these gift vouchers
The gift voucher gift box is in demand. Why is that? Because vouchers are still the most popular gifts. Everyone is happy about them because you can choose exactly what you have always wanted. For example, the following gift vouchers could be presented in the gift box for vouchers: - For a trip - For a visit to the cinema - For a hotel - For a certain shop - For a dinner The choice is unlimited and especially for a holiday, such gift vouchers are very popular. Everyone wants to go on holiday and relax. It is even more fun when others pay for the trip. The gift voucher box can be individually designed and labelled.
Which design would you like?
When you decide on the gift box for the voucher, you also have control over the design of the box. For example, you can choose the colour of the gift box for the travel voucher. The colours of Buntbox are bold and prove the high quality. Once you have decided, you decide on the print. Which words should be placed on the box? You can add a personal message and further enhance the value of the gift box. If you think that a gift voucher is an impersonal gift, we will convince you otherwise. Our gift voucher boxes are incredibly attractive and, by the way, also available at an excellent price.
Suitable for any occasion
What is the occasion for which gift vouchers are actually presented? First of all, a birthday party comes to mind, of course. But there are even more events that call for such prizes.
These include weddings, births and christenings. The gift box for vouchers is also in demand in the commercial sector. Maybe you are planning an event for your employees, customers or business partners? Value vouchers could also provide the best atmosphere. You can also use them to present discount coupons and thus give your customers in particular a special treat. Whether as a gift box for a travel voucher, as packaging for a gift voucher for a hotel or for any other value voucher: the gift voucher gift box will always be the absolute highlight at any party.
The sustainably produced gift box
Our gift box not only ensures true emotions, it also comes from sustainable production. The gift box for vouchers is made from 100% recycled cardboard. You can't get more environmentally friendly than this, and because it is made in Germany, there are no long transport routes. This has another advantage for you, because after ordering, the gift boxes will soon arrive at your door. Get your exclusive box for gift vouchers of all kinds and underline your personal appreciation for the recipient. It doesn't always have to be the standard box, it's the individual class that distinguishes our product. Special gifts do not have to be packed expensively, because everyone can afford our gift boxes. The gift box for the travel voucher is just as well received as any other value voucher that matches the interests of the presentee.