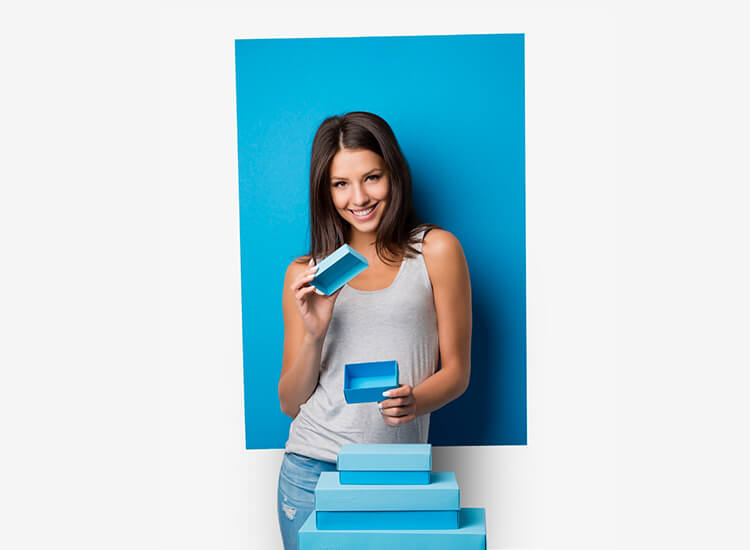 Customization of gift boxes
Our Buntbox team is also more than happy to assist you with any kind of personalizations. We will inform you about all the customization options available and offer you many ideas for your next gift box. Take a look at our range online and get inspired. Do you have any questions? Feel free to contact us, we will be happy to help you out.
The right animal box for every gift
Are you looking for a suitable gift box for an animal lover? We are sure to have the right one for you. This applies not only to the motif, but also to the volume. We offer gift boxes in the following sizes:
Gifts are not always the same size. There are tiny things, including valuable ones, that find enough room in a correspondingly small box. But a gift can also be so big that it only fits into a shoe box. That is why we have different sizes in our range. Our smallest box with animal motif is only 10.2 centimetres long, 6.5 centimetres wide and 4.6 centimetres high. Perhaps you would like to surprise a loved one with a pretty piece of jewellery, a voucher or a gift of money. Then a box in the size S is just right for you. The gift box in Size M offers significantly more volume with a length of 17 centimetres, a width of 11 centimetres and a height of 6 centimetres. Maybe you want to give something special in it. Or you could put a chic dog collar or some treats in the gift box. If the gift is a bit bigger, order a box with an animal motif measuring 26.6 by 17.2 by 7.8 centimetres. You can fill it with socks, a scarf or a T-shirt, for example. There is the most space in the 34 by 22 by 11.5 centimetre XL gift box. You can actually fit a pair of shoes or a jumper in it. There is also room for several nice things. What you put in the gift box with animal motif is entirely up to you.
A box with animal motif for many different occasions
You can make yourself happy with the pretty box or give it to someone who loves animals. There are plenty of reasons for this, for example:
Animal and human birthdays
Welcome gift for a new pet
Christmas
Easter
Valentine
Mother's Day
Visiting a sick person
Nice souvenir for in between
;
You are looking for an original packaging for a birthday or Christmas gift or want to congratulate a friend or relative on their new pet with a small gift. A gift box with an animal motif is ideal. No matter who you give the box to, no one will be able to resist the trusting animal eyes. Animals are likeable and almost everyone likes the plush or feathered creatures. Besides many adults, especially children love animals more than anything else. That is why our boxes with animal motifs are also ideal for this target group.